Imkaan Welfare Organization works primarily in communities that are home to stateless individuals in Karachi, Pakistan, with most projects implemented in Machar Colony and an expansion of Legal Aid services in Orangi Town and Korangi District. 
By definition, stateless individuals are
"Not recognized as a national by any state under the operation of its law."
- UNHCR official definition
Simply put, this means that a stateless person is someone who does not have the nationality of any country. Stateless communities exist due to a number of reasons:
Discrimination: Discrimination on the basis of race, ethnicity, religion, language or gender.
Gaps in nationality laws: Some individuals fall through the system due to the circumstances under which they acquire nationality and others can have  their nationality withdrawn.
Move from country of birth: Conflict of nationality laws can give rise to statelessness.
Emergence of new states and changes in borders: With the emergence of new states and changes in borders, specific groups can be left without a nationality. In particular, ethnic, racial and religious minorities frequently have trouble proving their link to the country.
Loss or deprivation of nationality: Country specific laws can cause citizens to lose citizenship or individuals to be deprived of citizenship in specific circumstances.
Inability to prove links to a State: Being undocumented is not the same as being stateless. However, lack of birth registration can put people at risk of statelessness as a birth certificate provides proof of where a person was born and parentage.
Challenges Faced by the Community
Being underprivileged and further marginalized due to statelessness, the community faces several challenges: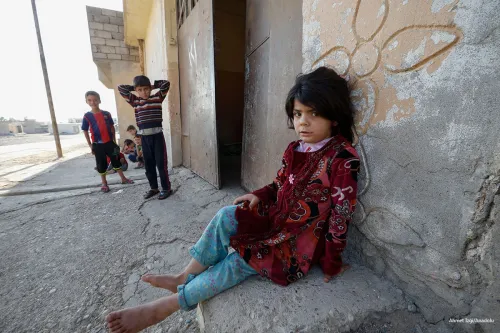 No access to higher education;
No access to quality healthcare;
Improper sanitation & waste management;
Lack of job opportunities or discrimination within jobs and seasonal employment;
Police harassment
Insecurity for their children's futures – statelessness is inherited.
Imkaan is equipped to provide disaster response services, and during COVID-19 the following communities were supported as well:
Madarsa Islamia (Moosa Colony)
Ibrahim Hyderi
Tesir Town
Bara Maidan (Kati Pahari)
Aisha Primary School- Campus 2 (Machar Colony)
Madarsa Qasim-Ul-Uloom (Arkanabad)
Aisha Primary School- Campus 1 (Machar Colony)
Shaheen English Grammar School (Kemari Town)
Kati Pahari
Zubaida Aziz School (Tesir Town)
Madarsa Khadij-Tul-Akhalaq (Arkan Abad)
Transgender Community
One of the largest informal settlements (Katchi Abadi) in Karachi, Pakistan, Machar Colony has a population of over 800,000 people. The community is located near the Arabian Sea, and the majority of the community are involved in the fishing industry as fishermen, boat makers, shrimp peelers, and workers who dry fish for export.
63% of community members in Machar Colony are Bengalis and Burmese by ethnicity and are also stateless.
Orangi Town is the world's largest slum with a population of 2.4 million people. It is located in the North West part of Karachi and host to a large stateless population of Bihari and Bengali ethnicities. Although much of Orangi Town is now connected to municipal services, it is overall a poorly serviced area.


Korangi District was developed as a housing settlement for refugees in 1959 with a large industrial area adjacent to the district. Korangi District has a population of over 2.5 million people with many stateless individuals among the residents of this community.